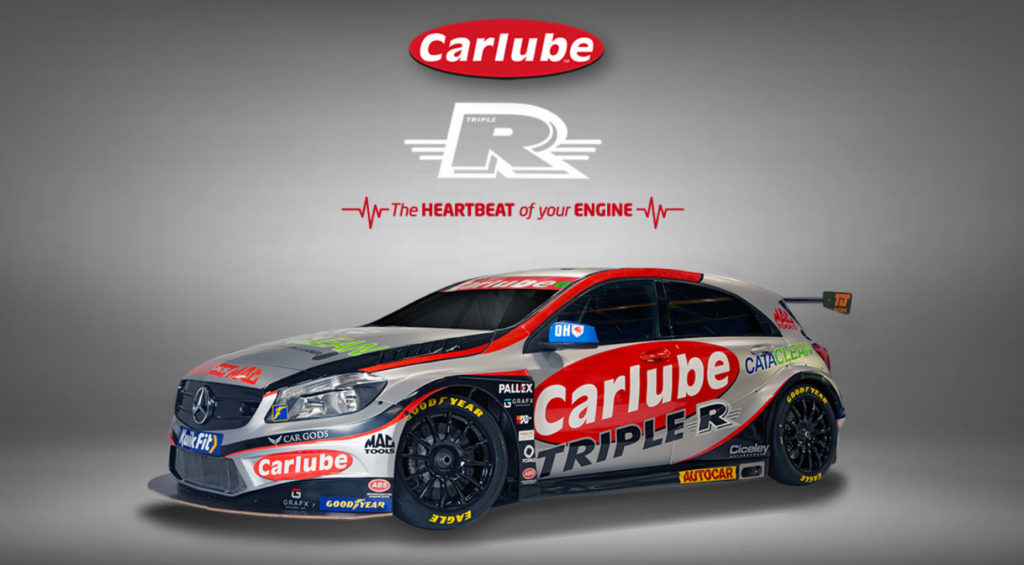 Carlube Triple R are proud to announce our new sponsorship for this seasons KwikFit 2020 British Touring Cars Championship!
Team Carlube Triple R will consist of two racing drivers, competing at 10 venues across the UK in the KwikFit 2020 British Touring Cars Championship (BTCC) which is now the third longest standing race series in the world, behind Formula 1 and NASCAR.
We're thrilled to be in partnership with the Ciceley Motorsport team, Cataclean and Mac Tools, as well as drivers Adam Morgan and Dan Rowbottom. Both drivers will be hoping to get off to a flying start for Team Carlube Triple R when the green flag drops!
The voices behind the team
Team Principal Russell Morgan explained: "We are very excited about our 2020 plans. It is really exciting and positive to welcome Tetrosyl on board to promote its Carlube Triple R brand. Having two cars in the same colours is a first for our team and offers not only double exposure for our sponsors but also increases our chances of scoring points in the teams' championships. By retaining Adam and Dan we have drivers who know the cars and how we operate and along with the work we have done over the winter, I am sure that we will be more competitive than ever."
Team Carlube Triple R Driver,Adam Morgan expressed his excitement for the season ahead: "I am feeling very positive about this season. We turned a corner mid-way through 2019 and found a good set up and we are aiming to build on this. Steve Farrell, our race engineer, has had some ideas to improve the cars and some of our processes as a team and so we are in good shape for the season ahead."
Peter Schofield, our very own Group Chairman, said: "I am delighted to return the Carlube Triple R brand to BTCC and to team up with Ciceley Motorsport, Cataclean and Mac Tools. We are all aware of the benefits that the BTCC brings with huge trackside audiences and massive television coverage […] I am looking forward to a very successful relationship."
Chris Chaplin, International & Trade Marketing Director at Tetrosyl said: "Many of our supply and distribution partners will enjoy VIP hospitality, courtesy of Tetrosyl, within the Team Carlube Triple R Racing branded awning connected to the team's transporter truck at each and every race during the season. […] Our return to the BTCC signals our full commitment to the Carlube Triple R brand and our intention to continue to fully support our loyal distribution partners."
The season kicks off at Donington Park on March 28th 2020, we're hoping to be in the mix come the final race at Brands Hatch on October 11th 2020!
Make sure to follow our Carlube social channels and news page for all the latest updates on Team Carlube Triple R throughout the season