After five years' development and almost half a million miles of road testing, Carlube have launched a new product to complete its range of universal transmission fluids.
Thanks to the launch of Carlube MTF-U, for the first time ever, garages will only need to stock six different types of gearbox oil to cover a huge 97% of the UK's cars.
Manufactured by the UK's largest independent oil blender, MTF-U comes in two different viscosities – 75W-80 and 75W-90 – and has been tested in the most extreme conditions, in both Carlube's Research and Development Centre and on the road.
MTF-U has been developed specifically to cover the widest range of performance parameters for manual transmission fluid. Whether it is low or high temperature performance, wear protection or shear stability, MTF-U meets and often exceeds the standards set for the original fill oil.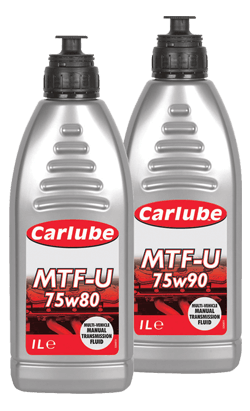 Shazad Shah, technical development manager for Carlube Oils, said: "It's easy to make the mistake of thinking that you no longer need gearbox oil as so many modern gearboxes are designed to be filled for life. However, as everyone in the industry knows, the moment a gearbox has to be repaired or replaced, it needs to be filled with oil.
"Our commitment to making sure that we cover the very widest range of applications is shown by the fact that one of the six oils is DCT-U, which is designed for the latest Ford, VW Group and BMW dual clutch transmissions. Another is CVT-U, which is for when a continuously variable transmission needs to be repaired.
Every manufacturer has subtly different requirements so, until the arrival of our range of universal gearbox oils, garages have been required to stock an absurd number of different oils if they want to make sure that they have the right one to use. Now, they only need six to cover 97% of the UK's cars.