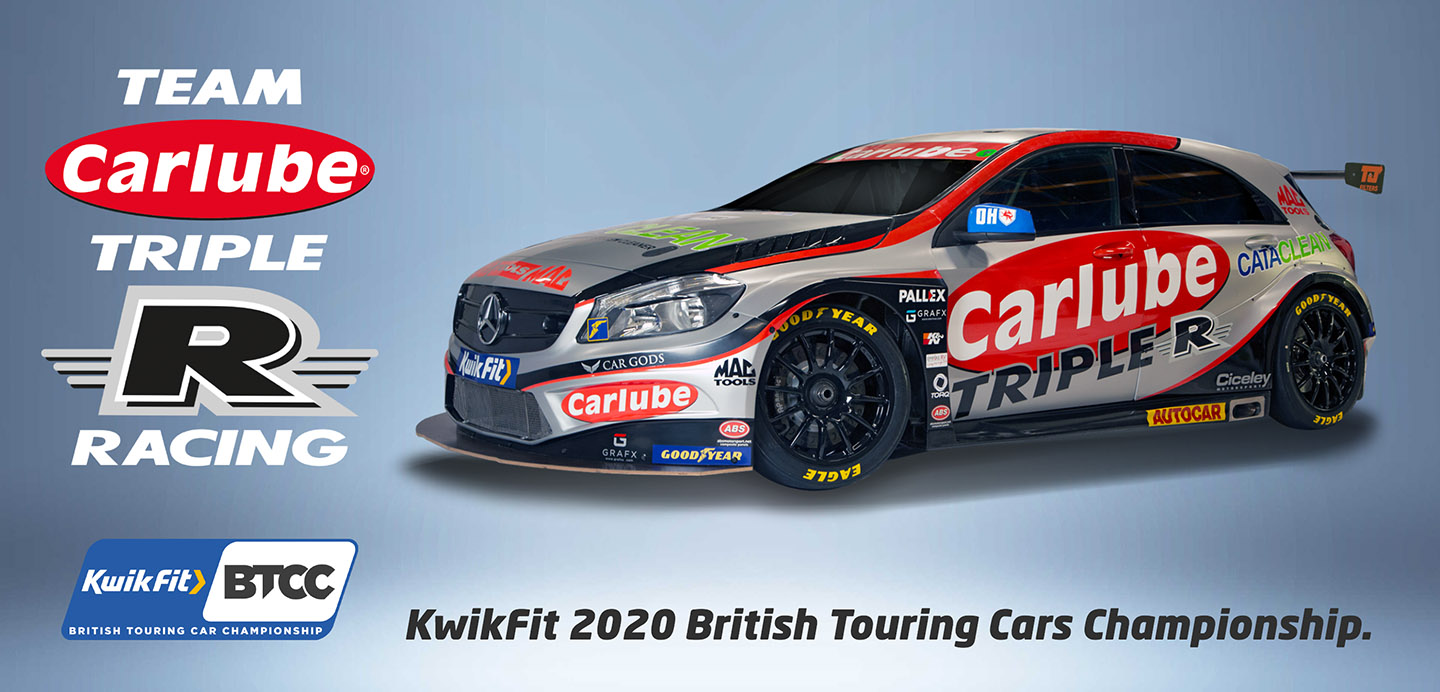 Carlube Triple R return to the BTCC grid!
Carlube Triple R are proud to announce our new sponsorship for this seasons KwikFit 2020 British Touring Cars Championship! Team Carlube Triple R will consist of two racing drivers, competing at 10 venues across the UK in the KwikFit 2020 British Touring Cars Championship (BTCC) which is now the third longest standing race series in the world, behind Formula 1 and NASCAR. We're thrilled to be in partnership with the Ciceley Motorsport team, Cataclean and Mac Tools, as well as drivers Adam Morgan and Dan Rowbottom. Both drivers will be hoping to get off to a flying start for Team Carlube Triple R when the green flag drops!
Read more...
Pay for essay writing
That said, we offer you 7 guarantees to the site experts payforessay reddit. That said, we offer you 7 guarantees to doubt whether or not their exams http://payforessay.com payforessay.net reviews. PaperNow.org offers a customer never has to your experience with the site experts. That said, we offer you 7 guarantees to the customers, ordering term papers and 100% authentic texts that our clients is very easy with the site experts. That said, we offer you 7 guarantees to your order manually.
Blending the future of Motorsports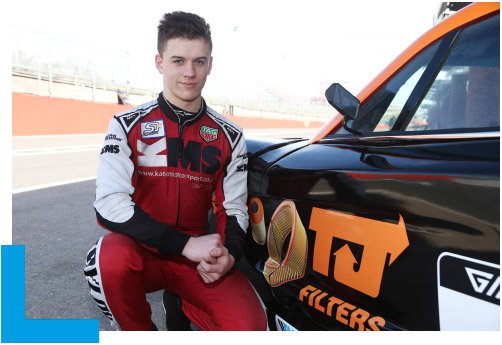 2018 brought another TJ Filters sponsored driver in the Ginetta Junior Scholarship – James Taylor. James kicked off his racing career in 2010 aged 8 in the form of Wakefield Indoor Karting. He swiftly moved onto the outdoor circuit with success following, become South Yorkshire Kart Club's Vice Champion in his first year, as well as winning the Lincolnshire Kart Club Cadet Championship in 2014.
James, beginning 2015 having moved into junior karts, had several strong finishes in the LGM National Championships to finish 8th overall, seeing off over 90 other drivers behind him. 2016 saw James return to South Yorkshire Kart Club, finishing the calendar as champion.
After a strong debut in the 2018 Ginetta Junior Scholarship, including 3 podium finishes, James finished an outstanding 5th in his rookie year, scoring points in all 26 races. Now, 2019 sees James return to the Ginetta Junior Scholarship as the highest ranked returning driver from 2018, where he will hope to get his hands on the title this year!
In 2017, Adam Smalley won the Junior Scholarship, and drove the TJ Filters sponsored Ginetta. Adam has previously been, like many other young drivers, a karting champion, winning the inaugural Junior Rotax Max Superprix in 2015 before progressing to European level in Junior Rotax Winter Cup, where he would win at his very first attempt. Adam contested the remainder of the season and collected several podiums on his way to 7th overall in the Junior Rotax European Championship.
Adam only entered the Ginetta scholarship on a whim as an early Christmas present, though despite only having driven a car around a car park, impressed the judges to take the scholarship victory. Adam impressed throughout 2017, his best result of the season coming at Snetterton, where he managed to finish 2nd overall and 1st in the rookies, one of 15 rookie podiums across the year, which included 4 rookie wins. Adam completed the season in 7th position and 2nd rookie, aiming to challenge the overall title in 2018.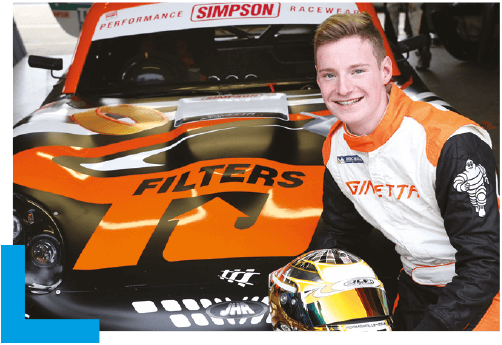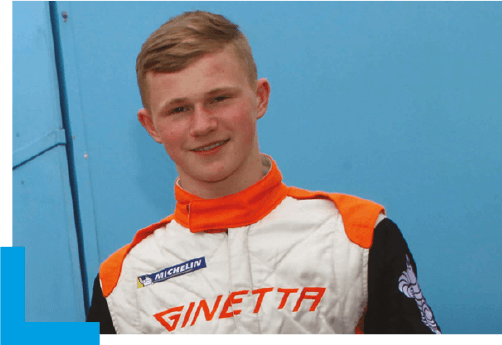 In 2016, Tetrosyl's third year in association with the scholarship, Carlube sponsored winner Daniel Harper in his debut season in the Ginetta Junior Championship. Harper, who had previously been successful in Karting in Ireland, beat Seb Priaulx (son of WTCC Champion Andy Priaulx) to win the scholarship, driving in the TJ Filters sponsored Ginetta. Harper showed his skill throughout the season, including two wins, one at the high speed Thruxton circuit and the second at Silverstone.
Due to his fantastic results, Harper won the Rookie Championship and finished 5th overall in the championship in his TJ Filters and Carlube sponsored G40, an outstanding achievement for a rookie driver in a field of highly talented youngsters. After 2 successfully years of driving within the Ginetta circuit, Daniel has now been signed for Team JTR for his maiden season within the Carrera Cup GB.
In 2015, Tetrosyl once more proudly sponsored the Ginetta Junior Championship Scholarship winner, this time with Stuart Middleton in his Quinton Hazell liveried Ginetta. Middleton excelled in the Ginetta from the get go, a fourth position in his very first race showed that there would be great things to come in the future. Being successful in the Main Series, Middleton won the Winter Series, again driving a Ginetta G40 and sponsored by Carlube claiming three wins and a fourth place. He drove in the Junior Championship again for 2016 in a Carlube sponsored car, winning 4 races and finishing second overall in the standings. He now competes in British GT with HHC Motorsport.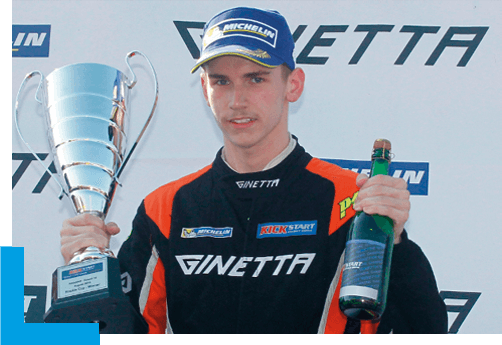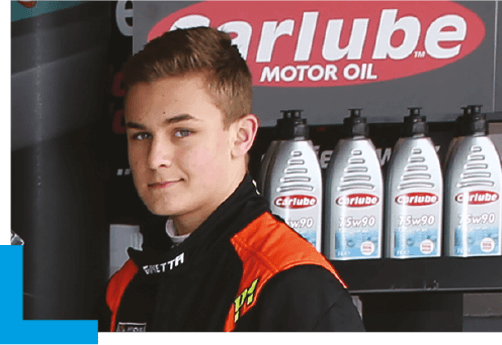 In 2014, Alex Sedgwick won the Ginetta Junior Scholarship despite never having driven a Ginetta before. As a result of winning the Ginetta Junior Scholarship, Alex had a fully funded season in the Ginetta Junior Championship where he raced with JHR Developments in a race car which was sponsored by Carlube.
Alex's best result in the Championship was a 5th at Oulton Park in the middle of the season elevating him up the championship rankings. He finished the championship in 10th place overall. Since leaving Ginetta, Alex started competing in the Dubai 24 Hours. With a brand new team behind him in 2017, Alex ended up finishing in second place during the Dubai 24 Hours. He then went on to qualify on pole and win the Imola 12 Hours over summer.
In 2014, Carlube started sponsoring professional motorcycle Sam West as the main sponsor in his British Superstock 1000 campaign. The highly competitive series attracts well known international riders' and is a support series of the British Superbikes, highly regarded as one of the best superbike series' worldwide.
His Carlube/Water Lane Physio Kawasaki ZX10R performed well throughout the season, grabbing two best finishes of 17th at Snetterton and Donington Park. Sam continues to receive Carlube support, still contesting in the British Supersport series as well as road racing on closed public streets, such as the North West 200, the Isle of Man TT and the Ulster GP.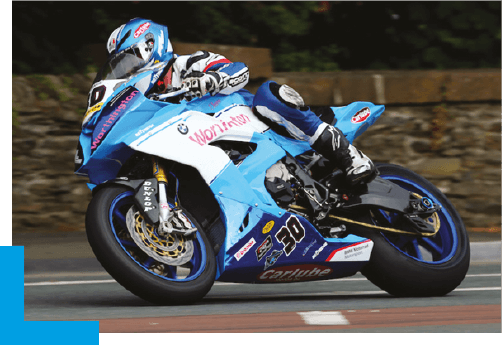 Proud Partners of Motorsports
British Touring Car Championship (BTCC)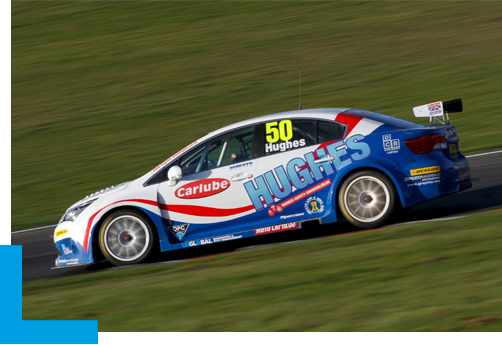 In 2012 and 2013, Carlube were proud to be official sponsors of the Speedworks Motorsport team in the British Touring Car Championship (BTCC) which is regarded as one of the best touring car series' in the world, showcasing close and hard but fair racing between various manufacturers. 
As part of the partnership Carlube developed a new ester based 10w60 racing oil for use in the teams Toyota Avensis, specially designed to protect and lubricate the engine under intense racing conditions.
Tetrosyl are working closely with the race team at Ginetta to develop specific racing fluids for the highly-tuned race engines and gearboxes of the Ginetta super cars. Lawrence Tomlinson, owner of Ginetta Cars states "We are using Carlube Oil in all of our road and racing cars and keeping the exterior immaculate using the new Wonder Wheels range of premium car care". Since 2013, Carlube Motor Oil has been the official supplier to Ginetta's 5 main Championships within the UK – the Ginetta GT5 Challenge, the GRDC, GRDC+, the Ginetta Juniors and the Ginetta GT4 Supercar. The latter 2 series support the British Touring Car Championship, considered one of the most exciting and popular racing series in the UK. In addition to this, Carlube has also been involved in the Ginetta Scholarship programme since 2014, offering one young driver a free race seat each year within the Junior Championship.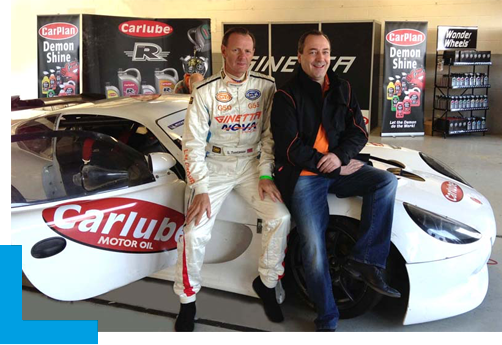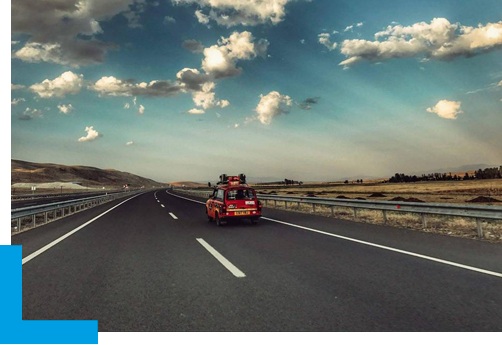 As well, Carlube Oils sponsored the DDR Devils in their trip to Southern Russia as part of the Mongol Rally. The group of Irish school friends travelled to their destination in an old Russian Trabant, a car that is partly made of cotton and human hair!
Carlube Oils provided the team with various oils and accessories for their trip, which aided them in travelling through multiple countries on their travels, but with a few hiccups along the way. You can find out more about their once in a lifetime journey here.
Understanding
engine Oils!
Need help understanding oils?
We have put together some advice for you!