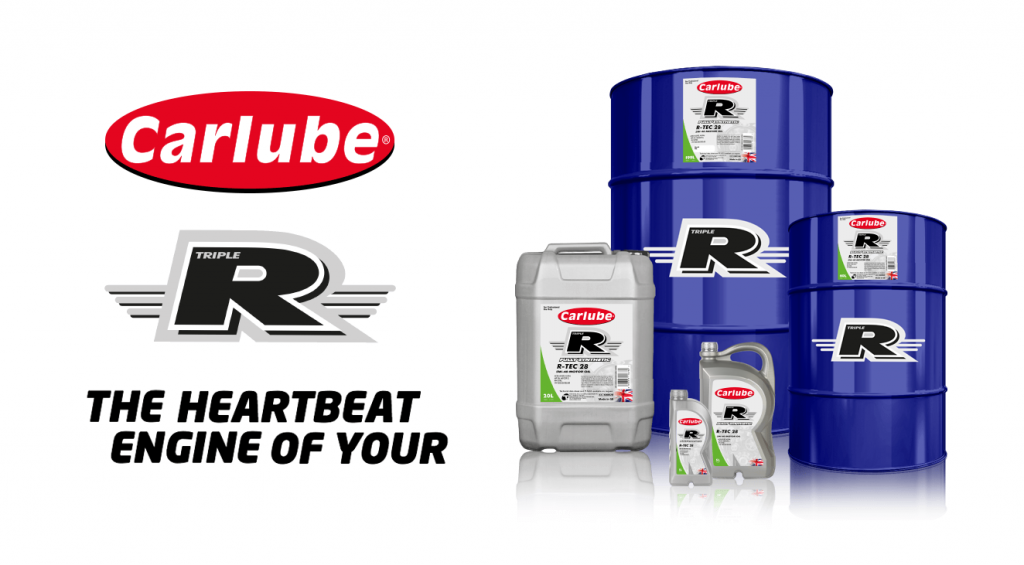 After extensive research into the everchanging demands of the worldwide lubricant market, we realised that we needed to streamline our brands, doing that through the launch of our new "Carlube Triple R" range.
Bringing together two of the UK's leading oil ranges in "Carlube" and "Triple R", we've simplified the search for oils across the UK and beyond. Merging the two has helped us make a sometimes complicated task more user-friendly, cutting down time spent searching around for the oil you need!
Using the same high quality additives and chemical elements as ever, our new lubricant range has not lost a drop of its quality, maintaining the way you run your engine. The only change we've made is a sleek re-brand, adding our new "R-TEC" numbers and colour swatch to help you find the correct oil, easier than ever.
Here's some information you might want to know…
What about OEM Approvals?
We are currently in the process of applying for and updating OEM (Original Engine Manufacturer) approvals across the Carlube Triple R range. This process varies in timescale across the different manufacturers. These have already started to come through, so keep your eyes peeled on our approvals page.
Will the quality change?
Absolutely not, nothing will change. Carlube Triple R remain committed to producing a high-quality lubricant that effectively meets all the required OE specifications and has full Block Exemption certification as well as major OEM approvals.
Will we introduce any new pack sizes?
In line with aftermarket demand, we will be introducing the Carlube Triple R 60L barrel for the majority of the most popular specifications. We've listened to what our customers want and met their needs!
Will we stop packaging under Carlube and launch Carlube Triple R branding with immediate effect?
You will see a mixture of the new branding, as well as the branding you may be already familiar with, around the UK. If you are unsure as to whether you have the correct oil, you can find out on our oil lookup guide.
What happens you order with the old product code?
This will not be an issue; the old code will be superseded by the new part number and will be fully updated on our system as we move from Carlube to the Carlube Triple R.
Carlube Triple R – The Heartbeat of Your Engine…